Corporate Social Compliance Initiatives
M&M Ventures is involved catering to the requirements of the Apparel manufacturing facilities, their supplier ,contractor and the subcontractor in terms of Social Compliance and ethical standard practices at the work place. We help the manufacturing facilities as well as the suppliers, vendors in protecting the brand through consultancy, assessment and training in the field of Social Compliance and Workplace Standard in accordance with the local legislations, buyers' code of conduct and international best practices. Our professional team helps the clients in implementing the social compliance and ethical practices based on the requirements and principles of SA -8000,BSCI,SMETA, and WRAP as well.

Our highly qualified and professional team contributes in achieving better efficiencies and reduces business risks by providing consultancy, audits and training to the facilities and suppliers. We offer greater assurance that the facility and supplier are capable to manufacture quality product within the timescale and in safe working conditions.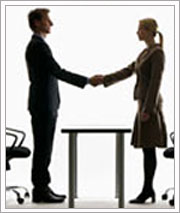 Consultancy
We provide consultancy services to the various Apparels, Footwear, Toys and Sporting goods manufacturing companies in implementing and sustaining of the code of conduct in terms of corporate social and ethical compliance.
Documentation and drafting of policy and Standard Operating Procedures (SOP) on various principles of code of conduct and in accordance with the principles of SA-8000,WRAP,BSCI and various other social and ethical standards.
Periodic review of Policies and incorporation of improvement plan, changes in legislations, new demand by stakeholders, changes in the environment etc,.
Consultancy services to the factories to comply with the standards of CT-PAT and security measures in the supply chain facilities. Formulation and drafting of standard operating procedures in accordance with the requirements of the CT-PAT.
Monitoring
Social and ethical assessment:
Our team conducts the CT-PAT assessment ,monitor surveillance audits of the manufacturing facilities, warehouses, Transport Departments to ensure that the facility remains complaints as required.
Training
In order to have a consistent and efficient compliance program we impart training to our clients, subcontractor and supply chain facilities to help them identify skill gaps and build competencies. The training includes policies, processes and procedures and compliance based on the code of conduct, Local Labor and Environmental laws, SA-8000, BSCI,WRAP, ETI and CT-PAT.