Payroll Processing Management
We provide services and take responsibility for the entire payroll administration system. We focus on end-to-end payroll processing, tax administration and reporting service to relieve all our clients from routine administrative tasks. We have experienced support staff adept in providing professional services of the highest quality. The following areas are being taken care of while processing the payroll management:
Preparing and processing payroll of employees, considering attendance, leave records, overtime hours and holidays.
Designing the remuneration or reward system to maximize performance of the employees,
Bifurcation of salary and wages into components, considering employers' liability towards social security Schemes and tax.
Generation of Salary and Wages Registers, and Pay slips. Responsible for deduction of statutory contributions as well as advance/loan. Allocation of Bank to be used for crediting employees' salary and wages.
Generation of different reports & returns which includes monthly, quarterly, half yearly and annual returns under the provisions of the social security and labour legislations.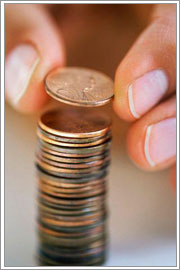 Filing of various returns to the concerned authority under Employees Provident Fund, Employees State insurance, Department of Director of Factories, Office of the commissioner of labor, Employment Exchange, Professional tax etc.
Preparing challans for payment of contributions towards ESI, EPF, PT, and IT. Submission of challans to the Bank on or before the stipulated date.
Preparing and maintenance of all statutory registers and records such as Register of Leave with wages, Register of adult workers, Register of annual census, Register of advance, Register of fine/deductions, etc.,